Natural History Museum defends hosting Saudi embassy event
Venue urged to cancel reception following disappearance of Saudi journalist in Istanbul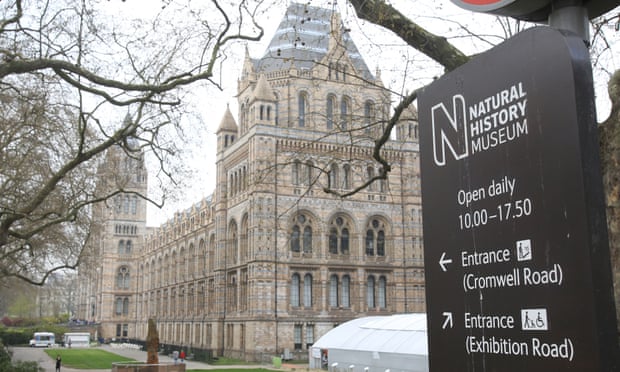 The Natural History Museum has defended an event it is hosting for the Saudi embassy in London amid mounting global outrage about the disappearance in Istanbul of the Saudi journalist Jamal Khashoggi.
The museum said Thursday night's reception to celebrate Saudi Arabia Day was booked two months ago and that none of its staff would attend.
It said commercial events were an "important source of external funding" in response to accusations that it was accepting Saudi "blood money" following Khashoggi's suspected killing at the Saudi consulate in Istanbul, the kingdom's continuing bombing of civilians in Yemen, and its use of the death penalty to enforce its anti-homosexuality laws.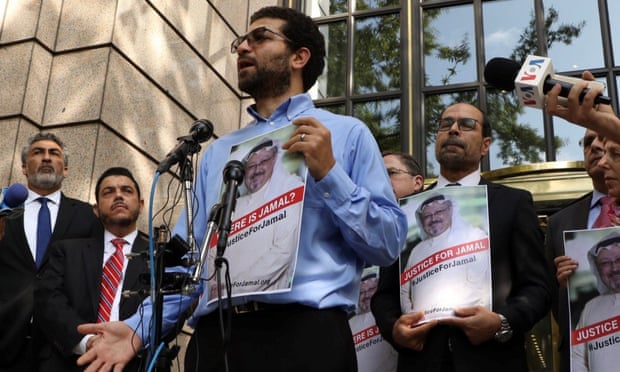 The museum has attempted to distance itself from the reception – which will be hosted by the Saudi ambassador to London, Mohammed bin Nawwaf bin Abdulaziz – but said it would not cancel the event.
A statement said: "Enabling commercial events to take place outside of public opening hours in our iconic spaces brings the museum an important source of external funding, which allows us to maintain our position as a world-class scientific research centre and visitor attraction. We hold a wide variety of commercial events and it is made clear to any host that doing so is not an endorsement of their product, service or views."
The news emerged after the Guardian columnist Owen Jones was contacted about the event. Jones said: "It's been leaked to me that the Natural History Museum is hosting a reception for the Saudi embassy tonight, 7-9pm. The Saudi dictatorship is massacring thousands in Yemen and is currently accused of kidnapping and murdering a journalist. The NHM must cancel and apologise."
Sarah Hayward, a former leader of Camden council in north London, said Saudi money was an important source of revenue for many of London's museums. But in tweet she said the Natural History Museum "should know better".
Sarah Hayward
(@Sarah_Hayward)
The Saudi Government have long been funders of our big national museums. Particularly since the cuts to museum funding under Tory austerity. They understand culture as a means of pushing politics and aren't afraid to use it. Orgs like NHM should know better.
October 11, 2018
The row illustrates how the growing allegations of Saudi involvement in Khashoggi's abduction or murder are straining relations between the UK and its oil-rich ally.
On Wednesday the US called on Saudi Arabia to be "transparent" about Khashoggi's fate.